Sheriff David W. Hunt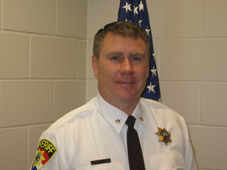 ​Sheriff David W. Hunt, is a native of Monticello, IL, and when elected sheriff in 2010, brought 27 years of law enforcement experience to the office.
After graduating from Monticello High School, Dave served six years in the United States Air Force as a Security Police Officer at Grand Forks Air Force Base and as a Security Police Officer and S.W.A.T. Instructor at Lockland Air Force Base.
After spending a short time as a corrections officer with the Pinellas County, Florida Sheriff's Office he spent six years with Johnson Controls at Cape Canaveral Florida as a Law Enforcement Officer, Supervisor and S.W.A.T. team leader.
Dave returned to Monticello in 1994 and spent 15 years in the Piatt County Sheriff's Office as a Sheriff's Deputy, Fire Arms Instructor and Investigator. Dave ran for and was elected Sheriff of Piatt County in 2010.
Chief Deputy Mark S. Mackey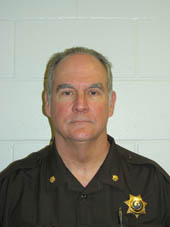 ​ Chief Deputy Mark S. Mackey has been connected with Piatt County his entire life. As a child of an active duty service member, Mark was not born and raised in Monticello but both his parents were from Monticello as well as his extended family, thus he was always connected by family roots.
Mark retired from the United States Coast Guard in July of 2013 after 36 years in uniform and returned to Piatt County. In between stints of active duty, he and his family resided in Monticello and he was a Deputy Sheriff at the Piatt County Sheriff's Office from 1986 to 1990.
Returning to active duty in 1990, during Desert Shield/Storm, he remained on active duty serving at sea in an operational law enforcement position from the Arctic Circle to South America and the Far East; working with National Marine Fisheries Service (NMFS), U.S. Customs, U.S. Border Patrol, Drug Enforcement Agency (DEA) and Alcohol, Tobacco and Firearms (ATF) enforcing federal laws and treaties. In addition, Mark worked with the Federal Emergency Management Agency (FEMA), and the Environmental Protection Agency (EPA) during many environmental events including the Deep Water Horizon oil disaster in the Gulf of Mexico.
Mark holds an A.S. in Business Administration from Parkland College (1984), a B.A. in Liberal Arts & Sciences from the University of Illinois (1986) and a M.A. in Organizational Leadership from Chapman University (2007). He and his wife Teri have three grown children and six grandchildren.
Jail Superintendent Karla Bell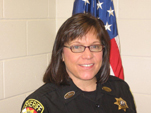 Karla Bell has been Jail Superintendent for the Piatt County Sheriff's Office since August, 2007. Prior to coming to Piatt County in 2007, Karla spent 22 years in various law enforcement positions in Delaware County, Indiana.
Beginning in 1985, Karla spent nearly four years as a part-time reserve officer for the City of Muncie Police Department and another six and one-half years as a full time reserve officer for the Delaware County Sheriff's Department.
From September 1989 to January 1991, Karla worked as a Jail Officer for Delaware County and attended the Indiana Law Enforcement Academy, Jail Officer training course.
In January, 1991, and for the next sixteen years, Karla worked for Delaware County Community Corrections as Community Service Coordinator, Work Crew Supervisor and House Arrest Surveillance Officer, until coming to Piatt County in 2007.